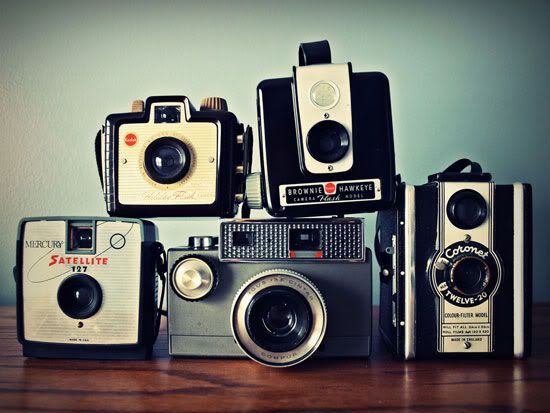 via www.theartofcomplexambition.blogspot.com
We received our wedding photos!! Last week to be precise. Unfortunately, I haven't had time to really sift through them but from what my husband and I can see, we definitely made the right choice.
Our wedding budget was quite small in comparison to the average cost these days. Actually, less than half. But I knew that photography was the one thing I did not want to skimp on. I didn't need a retail priced Vera Wang gown or a $300 headpiece but I did need photos that I would be proud to show when I'm old and wrinkly.
So how did I go about finding a photographer I loved without breaking the budget?
I began my research like I always do; on the internet. I wrote down the names of photographers whose work I liked - mostly found through wedding blogs like Style Me Pretty, 100 Layer Cake, and Green Wedding Shoes but also online wedding forums and bridal magazines. I went to the photographer's websites to take a further look through their portfolio. Published work can be misleading as sometimes it's the
only
photos from that photographer that were any good. Once I was satisfied with their work, I looked at prices. That immediately knocked out more than half of those on my wishlist but I knew that already. I wouldn't have expected someone who is regularly published in Martha Stewart Weddings and The Knot to be the same price as an indie photographer! What it did was give me a good idea of the price range for the quality I wanted.
I then emailed photographers remaining on my list for their prices, taking into account the fact that it would be in the Dominican Republic. I contacted photographers from Toronto, all over the US, and in the Caribbean. I discovered that photographers based in the Dominican Republic or nearby were just as expensive as photographers flying.
Finally, I narrowed my list down to two photographers whose prices were essentially the same. One was based in Toronto and the other in Texas. Both were interested in building their destination wedding portfolio and both had styles I admired. In the end, I was swayed by the photos from the destination wedding the Texas photographer had covered earlier in the year. The Toronto photographer does beautiful family and baby portraits so I would love to hire her a few years from now.
If I can give any advice after my own experience, it's to take everyone's advice with a grain of salt. It's not that they don't want to help you, but every situation is different. Two warnings I did
not
heed? 1) Use someone with experience in destination weddings! and 2) Beware of photographers who incorporate their own vacation into their working trip.
While my photographer only had one destination wedding under his belt, I could see that his style and techniques were consistent. His forte is natural light and sunlight, which would be the exact lighting at our wedding. Secondly, I actually
wanted
a photographer who would make a vacation out of his assignment. I truly believe this adds a personal touch to their work. Our photographer arrived a couple days earlier with his wife and found some great scenes while they were exploring the resort. I didn't want a photographer who would take the usual shots and either didn't want to or didn't have time to discover unique photo opportunities.
I'll be sharing a review of our photographer and photos from our wedding ceremony, reception, and trash the dress in the following posts. Stay tuned!