I've been in a bit of a fix these past few days. I can't get out of my gray mood.
And by that I mean...I can't seem to imagine the walls of our house in anything other than shades of gray! Pale gray, taupe, charcoal and every variation in between. Everytime I try to think of the walls in another color, my mind does this boomerang and comes right back to gray.
I love the look of all white rooms but it's unrealistic because of many reasons - it always looks better in sun-filled photos, it works better with large airy rooms and tall ceilings which we do not have, and it's completely 110% unrealistic for two messy still-living-the-dorm-life adults and two love-to-shed-just-to-piss-us-off cats.
So gray it is. Plus, it goes with
everything
. Various shades of itself, glossy black, kelly green, clementine orange, lemon yellow, teal, peony pink, eggplant, lavendar, deep red, navy, and the list goes on and on and on....
The only area I don't want to paint gray is the kitchen because that's the only one I can remotely imagine without gray walls. It can be the sacrificial lamb to the non-gray school of thought, I suppose.
Some inspiration photos via the ever inspirational Decorpad: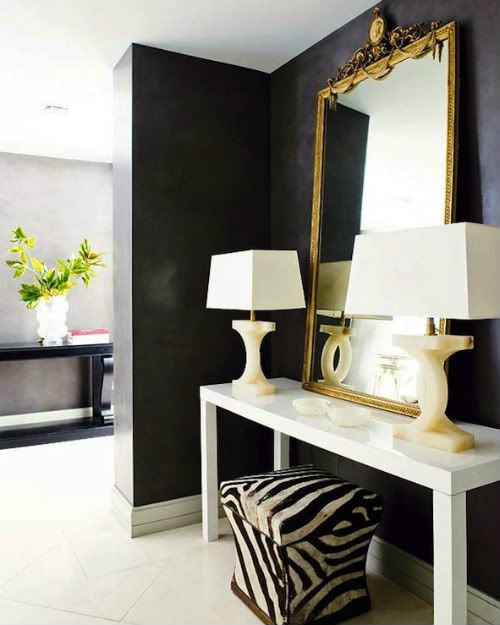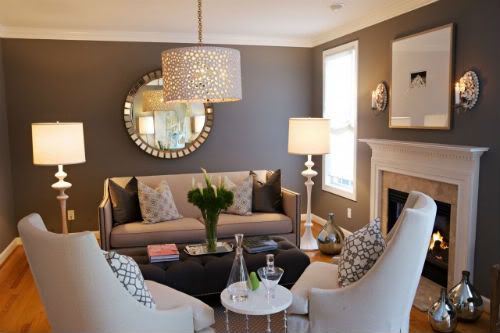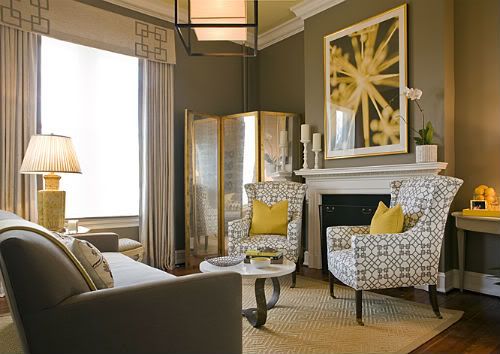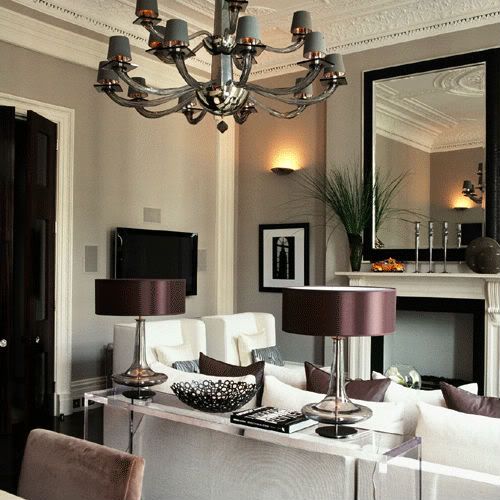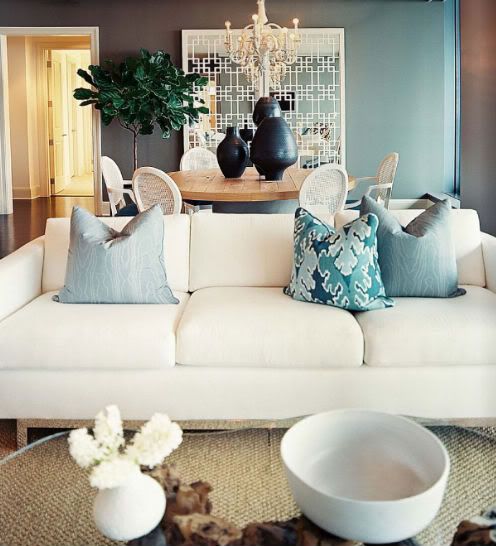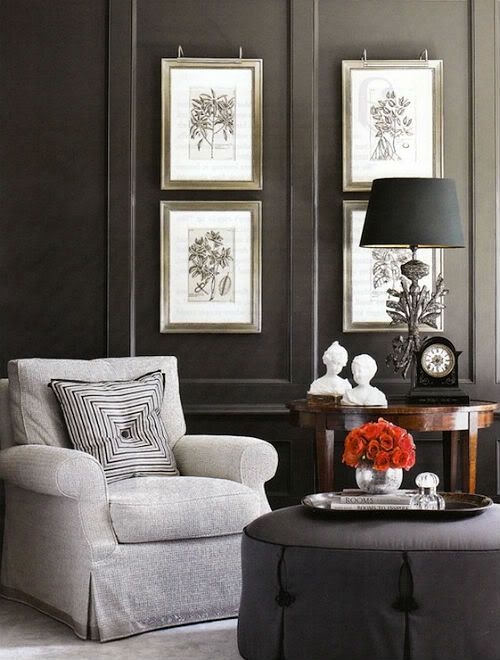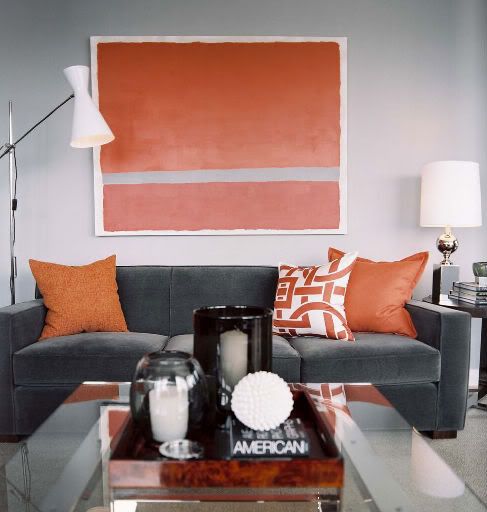 images via www.decorpad.com