Our first floor layout is a little quirky. There's a small foyer as you walk in and a powder room on the left. But the kitchen and living room are all the way at the other end of the house.
We have a long and narrow hallway wall to fill up in between. On one side, there's the foyer, stairs to basement/upstairs, entrance to kitchen...but on the other side? Just wall! See for yourself: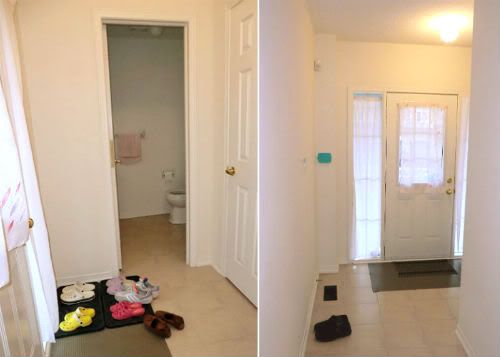 Foyer area with powder room on the left and a coat closet facing the main door.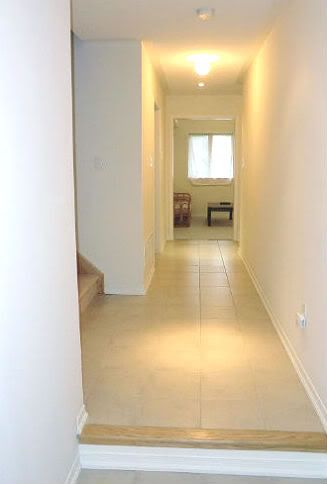 Hallway leading to the kitchen and living room at the back of the house and stairs on the left.
We need to fill up that wall space on the right without seeming like we're trying too hard. I like the idea of hanging frames in a collage, in a grid, or gallery style evenly spaced out at eye level. It could easily go wrong, though. 3 things I wan to be very careful in avoiding:
Too busy and claustrophobic
- too many frames clustered in one part of the wall or too many frames all over.
Too cold and business like
- symmetry and careful spacing looking too sterile and looking more like a professional gallery than a home
Too spanned out
- looking as if we hung frames just to fill up the wall
Any thoughts on what we should do with this wall?