What do you think of dark dramatic powder rooms? It has this comforting, cocoon like feeling to me. But as a guest, would you feel completely overwhelmed and claustrophobic?
image courtesy of Lonny Magazine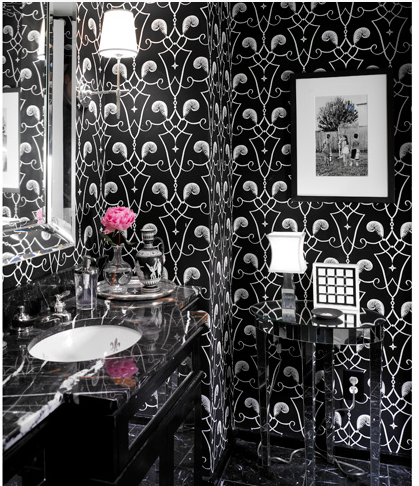 via fromtherightbank.com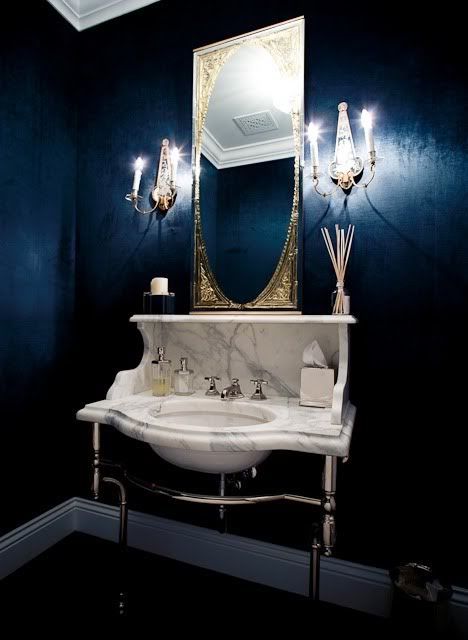 image courtesy of Windsor Smith Interiors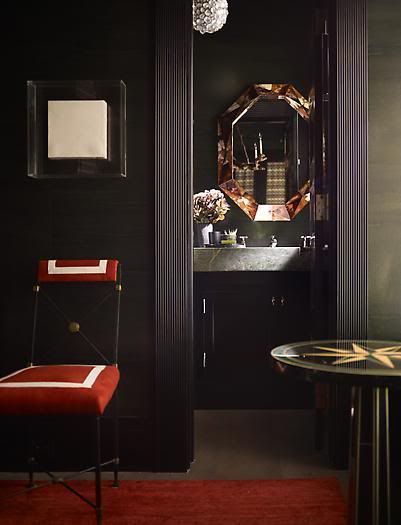 via themanofstyle.wordpress.com
image courtesy of Ashley Goforth Design
I want to do a dark dramatic washroom on the main floor. It's a two piece powder room but does have a window facing the sink so there is light. I'm thinking of a black-on-black (matte/gloss) wallpaper, dark teal, or navy. Here's a visual...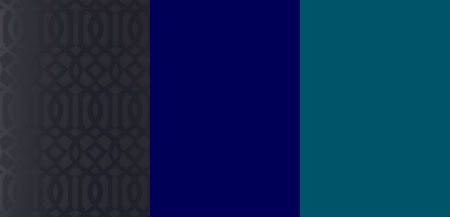 The swatch on the left hand side is of the "Imperial Trellis" wallpaper in Onyx Gloss, created by Kelly Wearstler for FS Schumacher. And here it is, used a powder room she designed for Gwyneth Paltrow.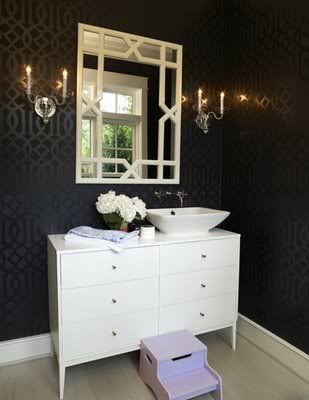 image courtesy of Kelly Wearstler Interior Design