The color coding of the CoverFX line can be really confusing. They use a letter code to identify the tone of the color, then either numbers (30, 40, 60, etc.) or words (light, deep etc.) to describe the shade. They do not offer a full description of their codes on the website...at least not via a straight forward link.
Instead, The CoverFX website has a helpful "Find Your Perfect Shade" tool within the webpage for each foundation they offer. I find this very helpful because the tool only allows you to choose amongst the shades available for that particular product. If a face similar to yours does not exist, you'll not wasting your time on a wild goose chase, trying to find which store carries it (this has happened to me with a particular Shiseido foundation!).
Here's a quick look at how I looked up my color in the CoverFX SkinTintFX product I reviewed yesterday:
STEP ONE: Find an under tone closest to mine. This is so broad, it may be hard to choose. But just pick the one closest to yours.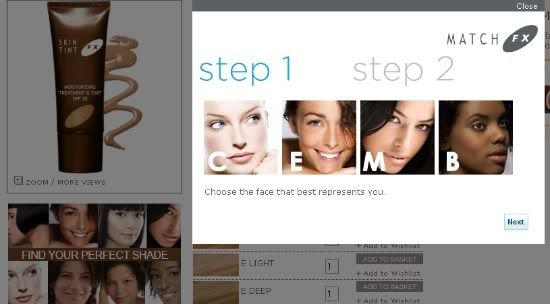 STEP TWO: Now read the description of the undertone you chose. Does that match you? If not, go back and click on your second choice, then read that description. Does that match you better? Now click on the shade that's closest to yours.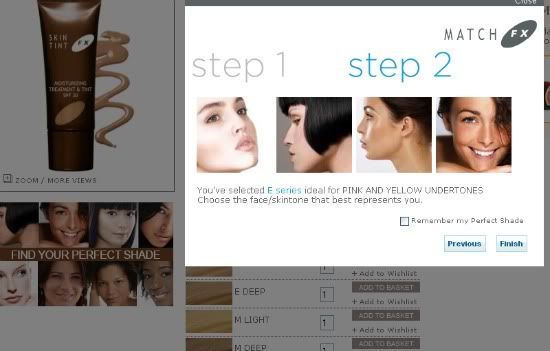 STEP THREE: This will tell you what shade will work best for you.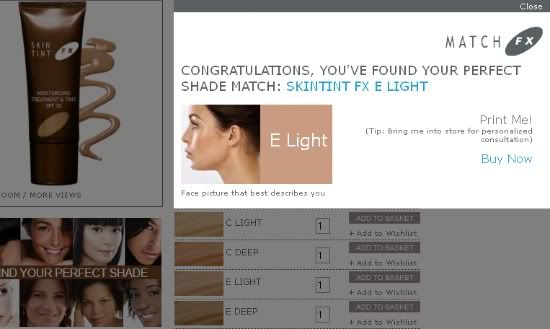 TIP!!
I highly recommend you go through steps 1-2 a few times and select the undertones and shades next to the one you chose the first time around. If you find that the numbers are different, this may mean there is a wider range of color choices for this particular foundation or that you are in between colors. It may be a good idea to go in store and test it out. If you choose several faces and it results in the same shade? This means there is a smaller color range and you are probably safe to use the shade selected even if your color varies throughout the year.
For example, the SkinTintFX has 6 shades whereas the PowderFX has 17. Those within a few shades of each other could wear the same SkinTintFX whereas they may be two different shades in the PowderFX.
Here's a quick run down of the undertones CoverFX makes (although not in all their products):

C is ideal for PRIMARILY PINK UNDERTONES
E is ideal for PINK AND YELLOW UNDERTONES
M is ideal for YELLOW AND/OR OLIVE UNDERTONES
B is ideal for GOLDEN BROWN TO EBONY SKIN TONES

Hope that helps!