It's getting a lot harder to take photos in natural daylight these days. I take my photos before or after work but the sky is getting darker and darker during those times. Soon my product photo taking will be relegated to the weekends.
Alas, we'll continue on with today's review. Just make sure to turn up your screen's brightness....
This is my first time trying out a CoverFX product. I'm not sure if it's the clinical packaging or the unromantic product descriptions, but I feel like if there's one line that should actually deliver on its promises, it's this one. But like a nude strapless bra or a pair of black dress pants, it's never the
fun
thing to buy. I guess that's why I've always ended up picking up something in a pretty or funky package from Benefit or Urban Decay instead of CoverFX.
However, I decided to bite the bullet and buy this not so pretty tube of product at the local drugstore recently.
A little background on CoverFX. It's a Canadian-based company and the brain child of "corrective makeup specialist" Lee Graff who worked at Sunnybrook Hospital and Women's Health Scient Centre, chemical engineer Jenny Frankel, and dermatologist Dr. Neil Shear. All of its products are cruelty-free and they have been changing their packaging to become more environmentally friendly by the use of reduced/biodegradable packaging sourced from sustainable foresting. As well, they make both international and local charitable donations.
According to CoverFX's website, the "Moisturizing Treatment & Tinted Moisturizer with SPF 30" is a "rejuventing liquid mineral treatment" that provides tinted sun kissed looking skin. It is appropriate for all skin times including problem skin that is "dry, sallow, sun damaged". It is oil-free, fragrance free, and paraben free.
I reviewed the Bobbi Brown Tinted Moisturizer previously, which comes in a similar packaging (
read review here
.) although the BB one is 50ml vs 30ml for the Skin TintFX. The Bobbi Brown is more liquid and pigmented - what I consider a true tinted moisturizer. The CoverFX Skin Tint FX is more like a 2-in-1 tinted
primer
and sun screen, in my opinion.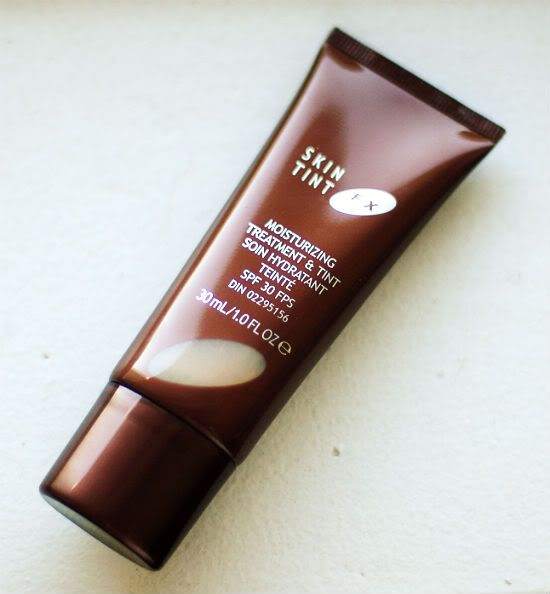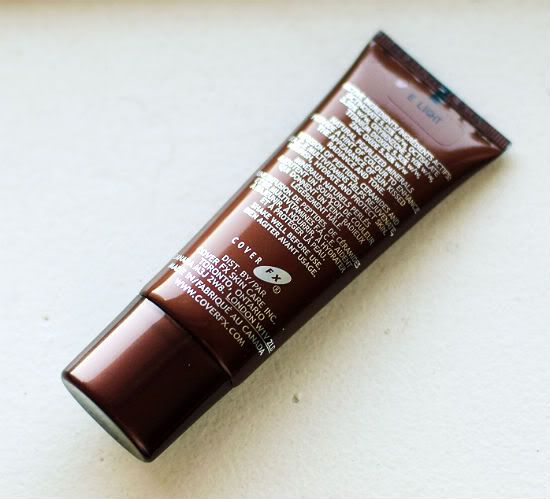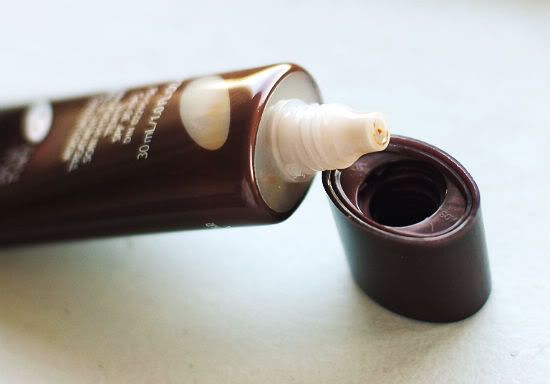 This product goes on like a light lotion but has a powdery finish - similar to the Benefit POREfessional primer (
read review here
) but a little thicker.
I have to say, I
really
like this product. It's the lazy-woman's way to cover her bases (oh so pun-ny!). It's a primer, color corrector, and sunscreen all in one. You can wear this alone on a hot summer day or in the winter, use as a base under a light layer of foundation.
I wouldn't use it in lieu of a moisturizer, however. Unless you have really oily skin. Personally, I still apply a light layer of gel moisturizer first (I use Clinique Derma White Brightening Moisture Gel Cream), let it seep into my skin, then apply this.
One thing to be careful of is the beading effect. Like a lot of cream-to-powder formulas, this one will bead if you rub too hard back and forth. Not sure why you would....but just in case.
I am NC35-37 in MAC, Golden Beige in Revlon, and Natural Beige in L'Oreal. E
Light
might sound too light for me but it's actually perfect as there's only the option of Light or Dark and my summer tan is starting to fade. The M Light probably would have worked, too but I don't have a swatch of that.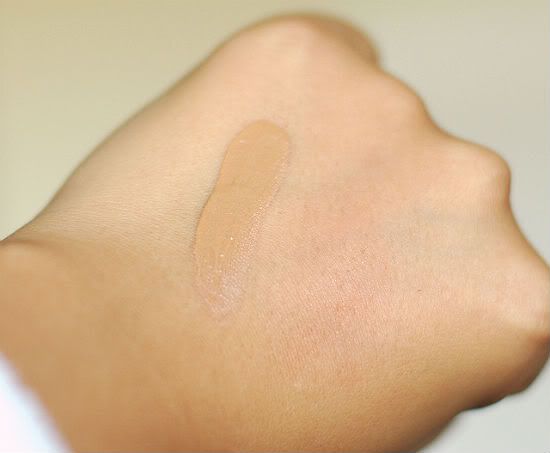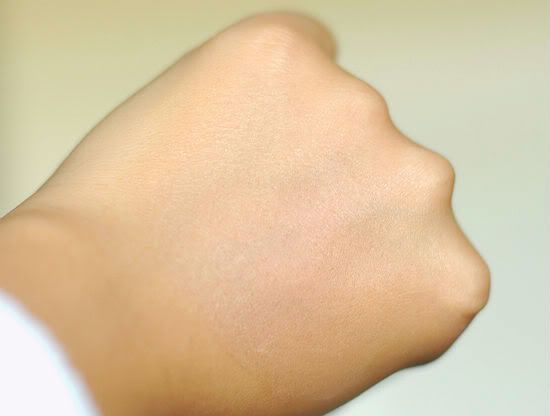 The CoverFX SkinTint FX Treatment and Tinted Moisturizer SPF 30 is available at The Bay, Shoppers's Drug Mart, and Sephora. The 30ml/1oz tube retails for $39CDN/$42US
**This is one of the only times I've seen a product cheaper in Canada, even for Canadian-based brands!**