Zebra print is so versatile and I find that it can be either a bold and fun
or
muted and elegant way of introducing animal print into a room.
Leopard and tiger print can work well, too but something about the clean organic stripes of a zebra print makes it much easier to work with. Less likely to offend those who are not animal-print fans while still putting a smile on the faces of those who are.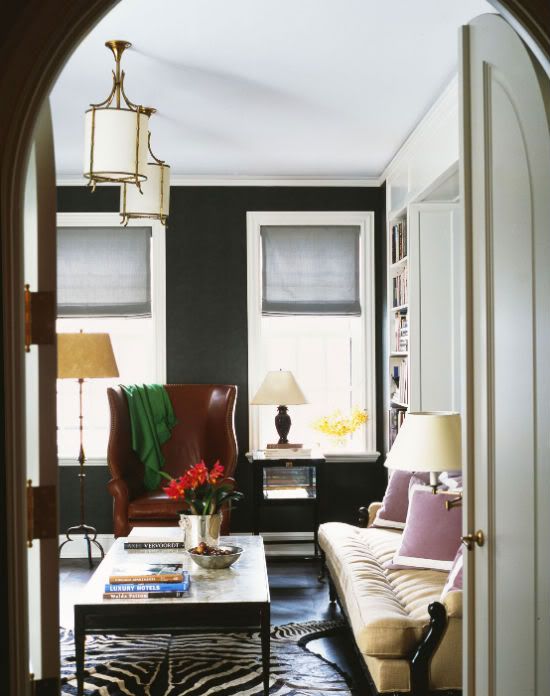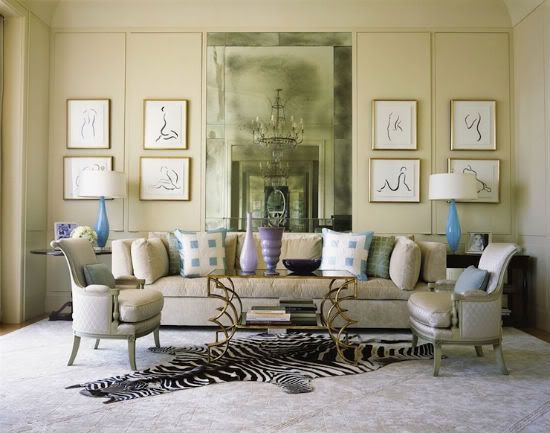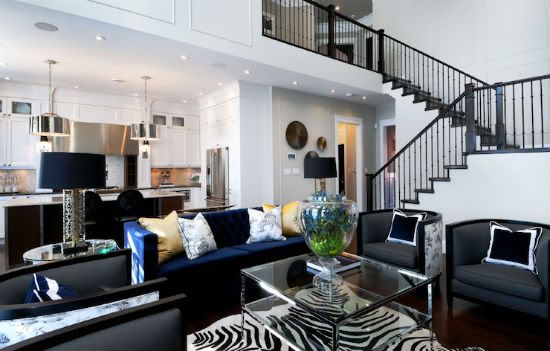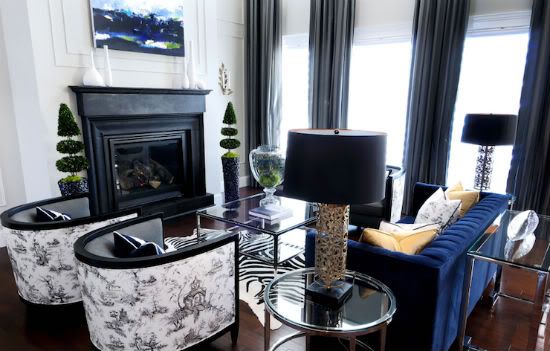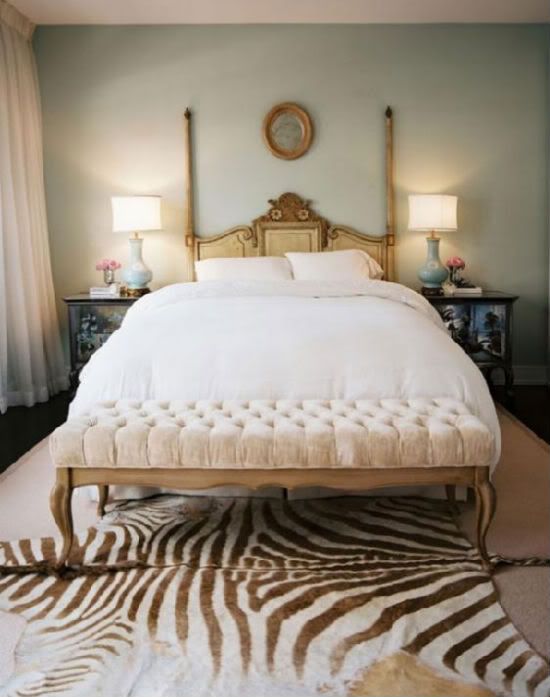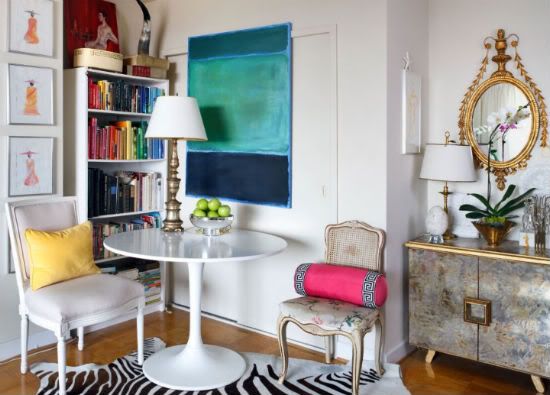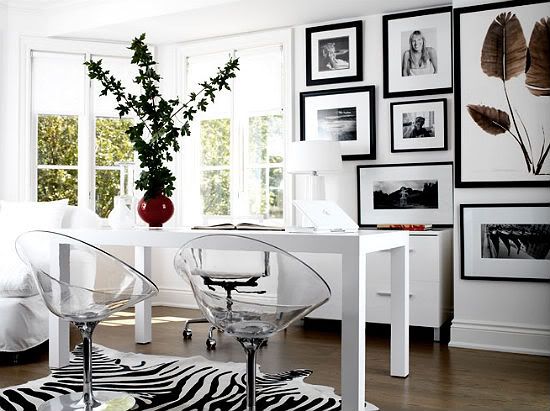 While I do think esthetically they make quite an elegant and chic statement, something about the outline of an animal skin is a little reminiscent of those crime scene chalk borders around fallen bodies. Yikes! And with that, you can see why I can't deal with a pelt on my own. My imagination runs way too wild (har har)!
So I prefer my zebra print on chairs, pillows, frames, lacquered boxes, and other accent pieces. And since Cam hates animal prints, antlers, and pretty much anything else suggestive of hunting, accents will probably be much easier to incorporate into
our
home decor.
I'm loving the following rooms and how zebra print was incorporated into each one. I especially love rooms where you actually have to take a second look to find the pattern, sort of like a game of Where's
Waldo
Zebra?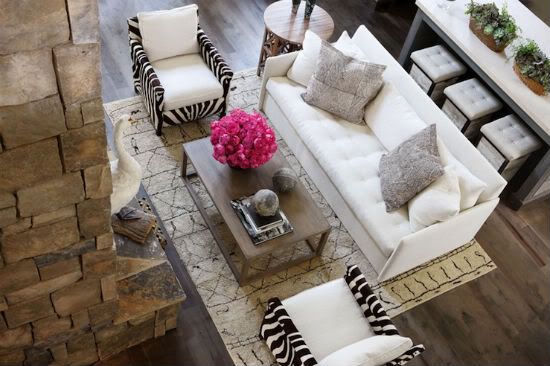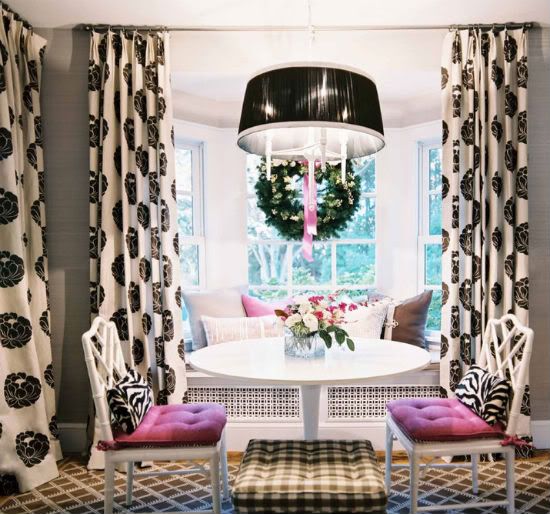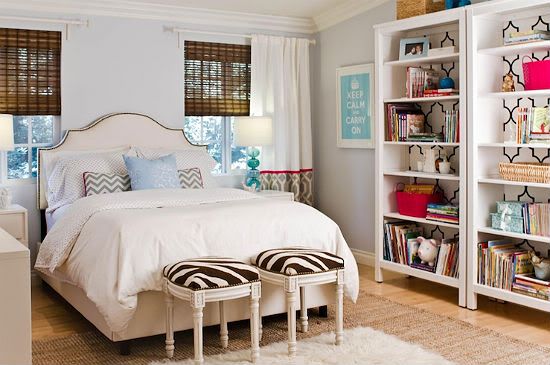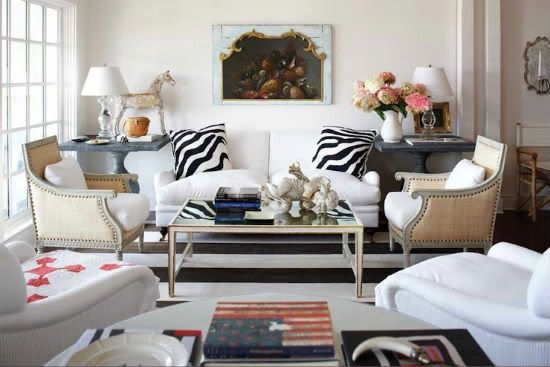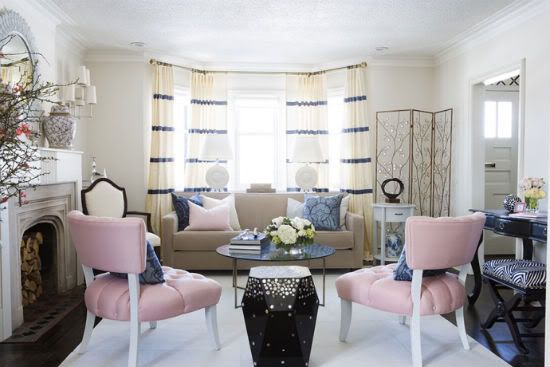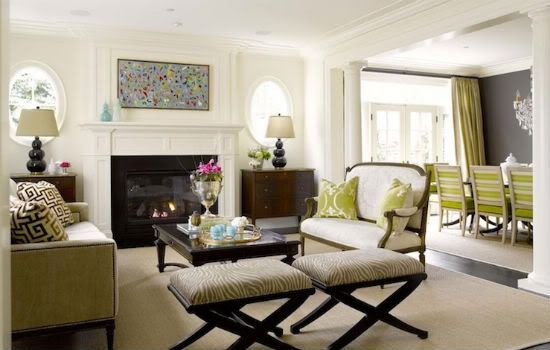 all images via decorpad.com