I can't get enough of the Revlon Colorburst line! I'm loving both the lipsticks and lipglosses. I just wish they came out with more colors in both versions or better yet, more colors
and
corresponding lipstick/lipgloss pairs.
The application of every single lipstick and lipgloss in this line - both dark and light colors, cremes and frosts, have been a creamy smooth consistency with great color payoff . It is also very moisturizing and those without dry lips during the winter can definitely go without a lipbalm.
In the lipstick version, I currently have Petal, Mauve, and Rosy Nude so I was looking for something different. I tend to stay away from anything with even a hint of orange because it's usually unflattering for my medium Asian skin tone. However, this particular shade called "Peach" caught my eye as its not heavy on the orange - this seemed to be the perfect blend of orange, pink, and brown.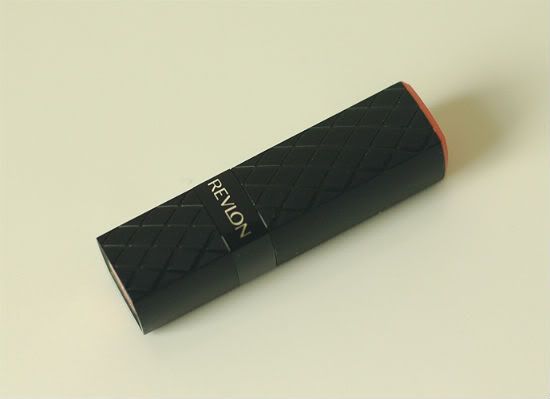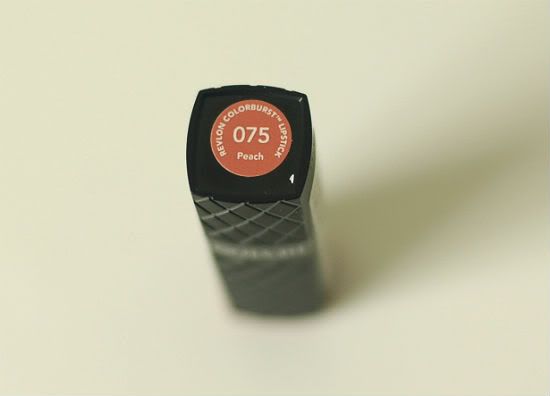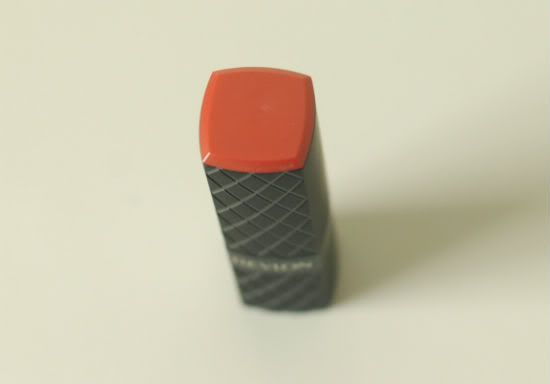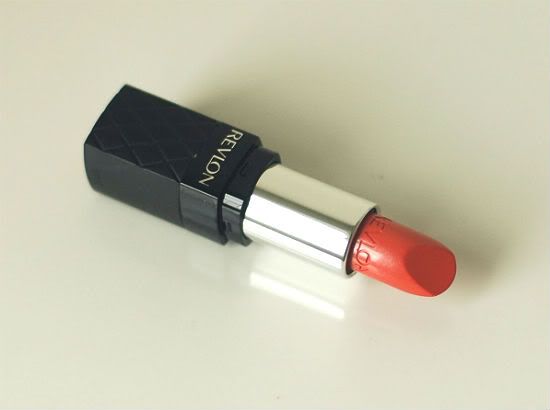 The color payoff is not as good as the other shades, not in terms of opacity but more so, similarity between swatched color and product color in its solid state. This particular one reminds me of the MAC Slimshine a little! I was expecting something slightly bolder but it really does come off as a light peachy color.
The color is slightly more intense and redder than in the photo but not by much. (the lighting at the time made things look all dream like for some reason. I tried to photoshop it out but just ended up giving up!)
I still need to get used to the hints of orange in this color. It's almost too orange for my tastes but I suspect I may be the only one who thinks that - I'm just not used to peach or corals...much more of a brownish pink kind of gal.
Here's the color swatched in natural indirect light: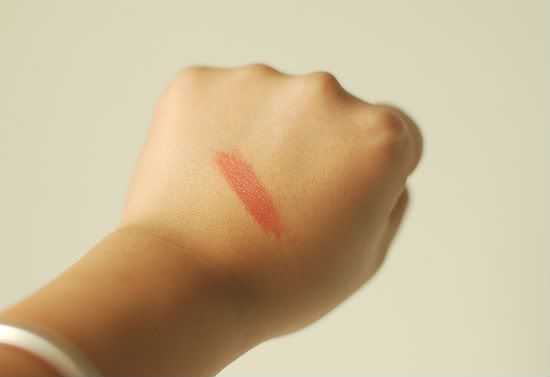 Isn't it beautiful? I think it would look just gawjus with a lighter complexion and strawberry blond hair. It is however, still quite wearable on ladies with darker skin tones.
Revlon ColorBurst Lipstick retails for approx. $9-11CDN and can be found at all the usual suspects - discount department stores like Walmart and Zellers as well as drugstores like Shoppers Drug Mart, Rexall, London Drug, etc. You can often find them on sale, too.
I would never pay retail but that's only because I know drugstore cosmetics are almost always on sale somewhere or another so why pay retail? But if these line was carried by a more premium brand, I wouldn't notice the difference.