It
does
exist!!! The proof is in the photos below!!! Believe it!! It's not a lie!!
I glimpsed this mascara on a small display at Wal-Mart a while back. I've had great success with the Maybelline Falsies series which uses a fibre formula, so this held promise. We were in a rush so I decided to pick it up later. Well, that became a
month
long search because it was nowhere to be found! All my usual go-to's for drugstore finds - Shopper's Drug Mart, Rexall, Wal-Mart didn't have this particular mascara!
I told my husband about this mascara and he decided it was just in my imagination. It didn't exist. Seriously, I was starting to believe it myself.
But then I started seeing commercials for Voluminous False Lahes mascara featuring Gwen Stefani and knew this was the one I'd glimpse! Same week a Shoppers's flyer featured the mascara at $6.99
It still took me a couple locations before I found it. All I could think was, this better be good because otherwise, it would be like pining away for some cute guy you got a glimpse at only to realize he's a huge douchebag when you finally meet!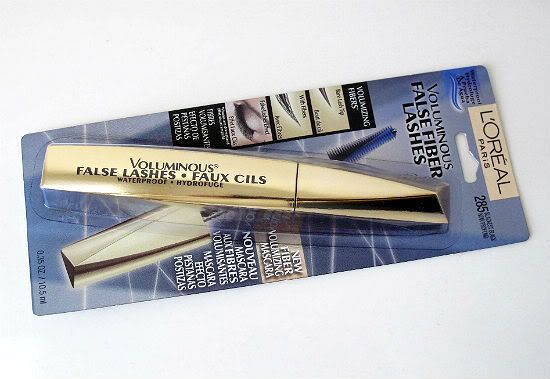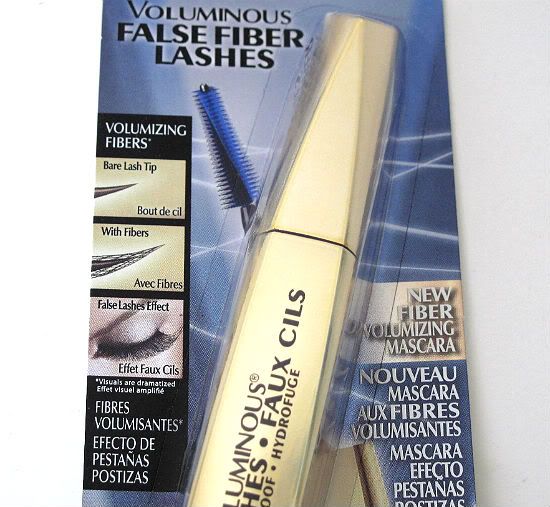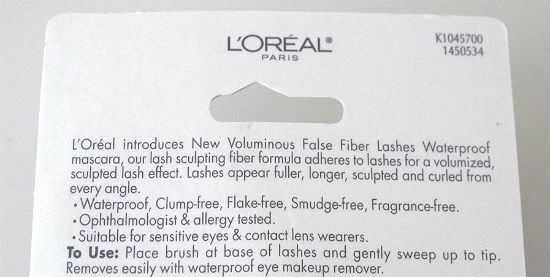 If this mascara seems familiar, it
is
. It's also called Lash Architect 4D and I believe it goes by that name in Europe and Asia (at least from a quick Google search). Here's a photo of it: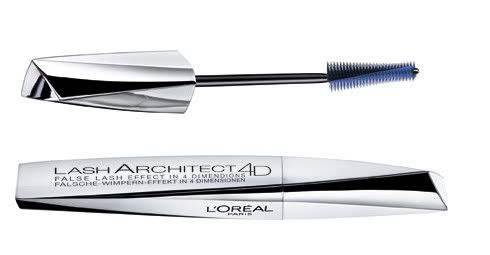 image via Google search

Why did they rename it Voluminous False Lashes mascara here? I wonder if it's because the Voluminous name is more recognizable here? Or is it that we just like our plain speak? Architect is too fancy for these parts, False Lashes says it like it is.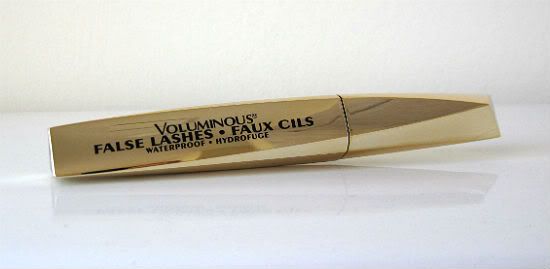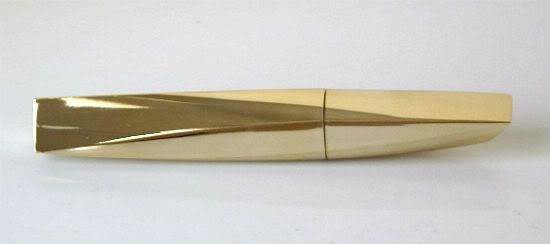 I used to like the Voluminous line before I saw the light. Then came along some of Maybelline's recent releases (Colossal, Falsies, One by One) and they were out the door like old news. I thought Voluminous mascaras gave the most volume, length, and curl powder but they didn't even compare. The promise of a "lash sculpting fibre formula" in this latest version made me eager to give it another try.
I'm not sure why it's a two-tone brush because I don't see any blue peaking through. I think it's also a little misleading because the rendering makes it looks like this mascara has thick spikey rubber bristles (similar to Maybelline One by One, Covergirl Last Blast, or Benefit They're Real brushes). But the bristles on this brush are what I can only describe as a "regular" mascara, just shorter and bound in a different shape.
Here are some comparisons to the Original Voluminous mascara in Black.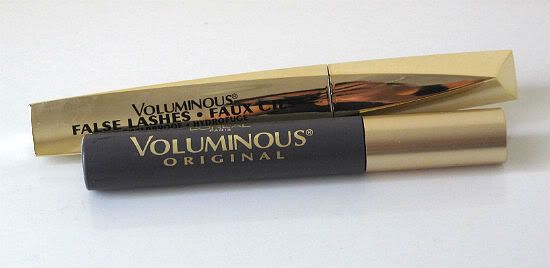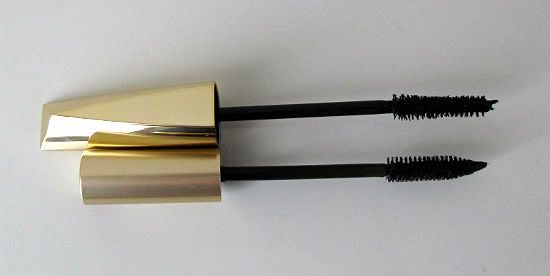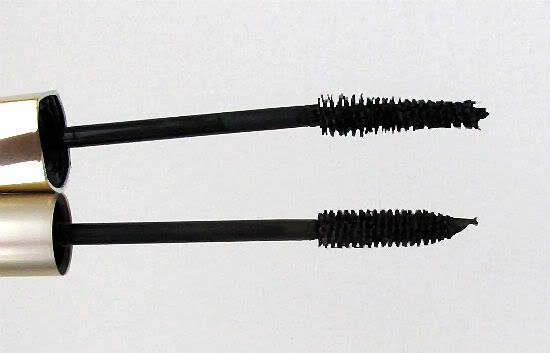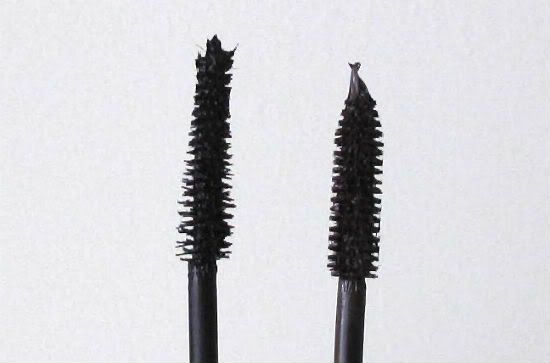 You can see that the wand is longer and the brush is thinner/shorter. I really like this for fine lashes and monolid eyes as it allows the brush to deposit product on each lash without the bristles creeping through and stippling your lids.
The Blackest Black is also slightly darker than the Voluminous's "Black".
This mascara applies light coats but adds length due to the fibres. It's more subtle than Maybelline's Falsies Black Drama and does not clump. Unlike the Falsies which starts clumping after a couple coats and can't really go much more than that, you can apply several coats of this and still be okay.
However, just because it layers well does not mean it's buildable. This mascara is for day-time use. It layers, but does not build volume. It's more skinny skyscraper than solid brick house.
The curling power is decent. By the end of a long day, my curl is more subtle, but definitely still there. Staying power is excellent. I guess because of the thinner coats, it's less prone to rubbing or flaking.
What I really like? It adds length and ends in a subtle curl, perfect for everyday use. The formula provides a natural look. It's a clean and easy application due to the short bristles.
What I don't like is the dry and light formula that does not provide much volume. Would I buy this mascara again? No. I would use up this tube and enjoy using it but I know there's better mascaras out there that provide a better combination of volume, curl, length, and staying power.
My lengthy search for this elusive mascara was not a waste though. I will enjoy using it for a light office look and now I can stop searching!