I came across the first photo with the luscious green curtains and fell in love. I would never have thought to choose such a color but it's just absolutely PERFECT. I had to find out who designed this place!
After some digging, I discovered that the room was designed by Fawn Galli of Fawn Galli Interiors in New York City. Not surprisingly, her work has been featured in two of my favourite magazines - House Beautiful and the now defuncted but very much missed Domino.
What I love about Fawn's work is her fearless use of colors and her ability to work with various styles - mid-century modern, country, minimalist, bohemian, eclectic, etc. I also love how she adds a pop of bright pink to many of her rooms using everything from pillows to art to fresh flowers. It's one of my favorite accent colors and I'm quite partial to this detail she adds.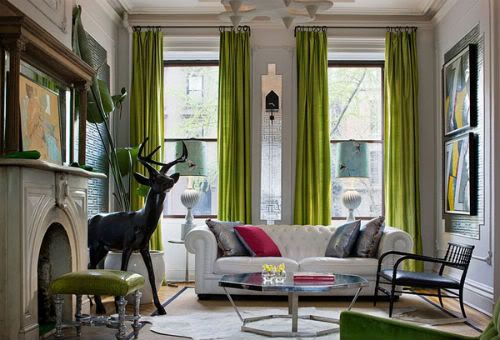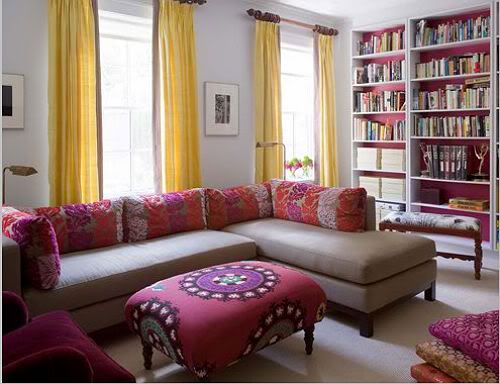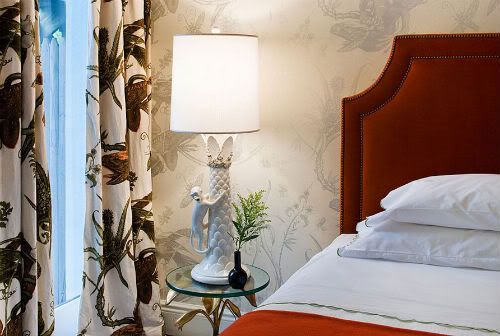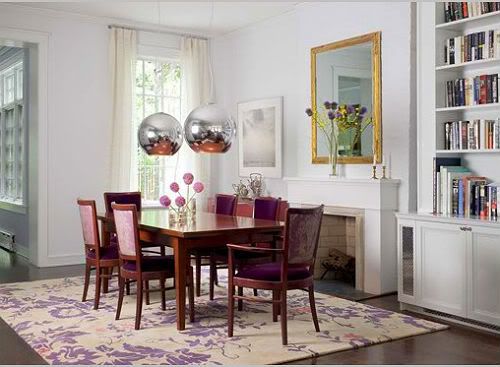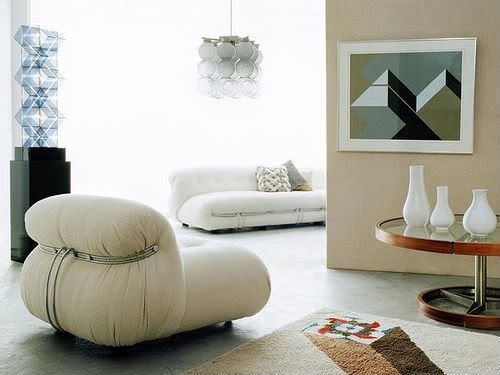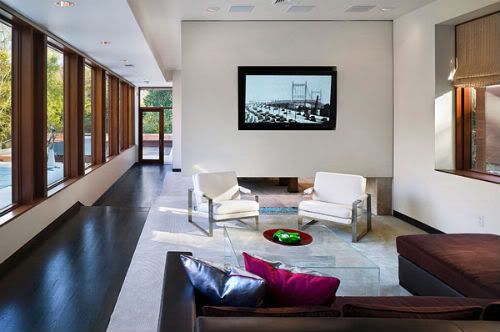 all images found via google
I highly recommend a visit to her website at
www.fawngalli.com
for her portfolio of works.