Calm.
Serene.
Those were the first words that came to mind when I happened upon this house tour on Architectural Digest.
This is the home of Don and Rela Gleason, the husband and wife team behind
Summer Hill Interiors
. It is nestled on 40 acres of sprawling land in Napa Valley, California and originally consisted of two cottages built as a "test" to see how the couple liked rural living in comparison to their existing San Francisco dwellings (
can you imagine begin able to do that?
).
As their offspring became parents themselves, the Gleasons decided to build a larger house to hold the additional family members that came to visit. Below are the results of an 18-month project in collaboration with Alabama-based architectural firm
McAlpine Tankersley Architecture
.
This seems to me a place to take it slow, to speak softly, and to sit outside savouring a glass of wine while you're watching the sunset.
So beautiful.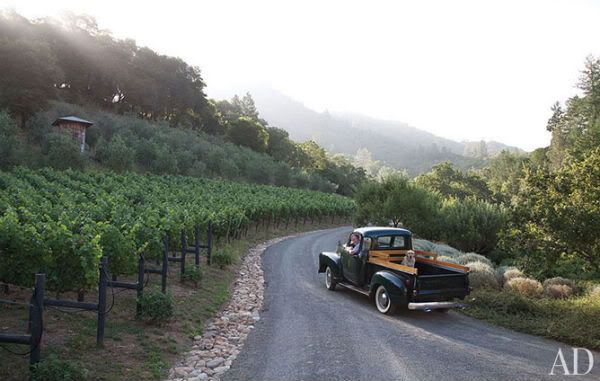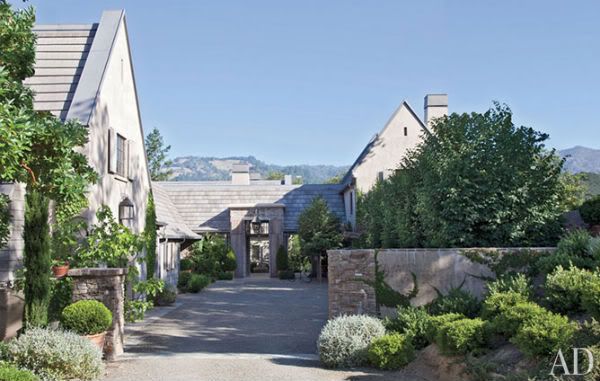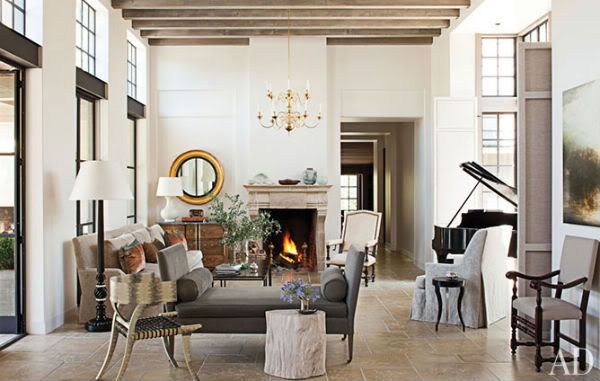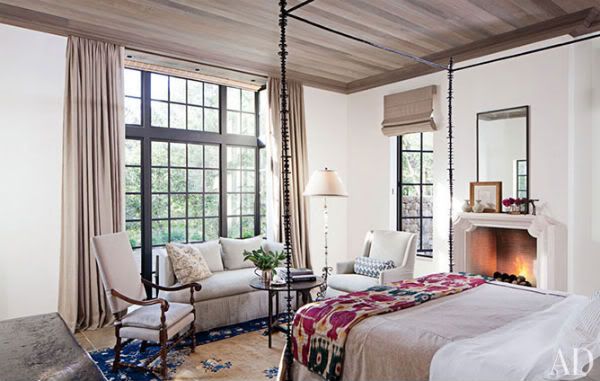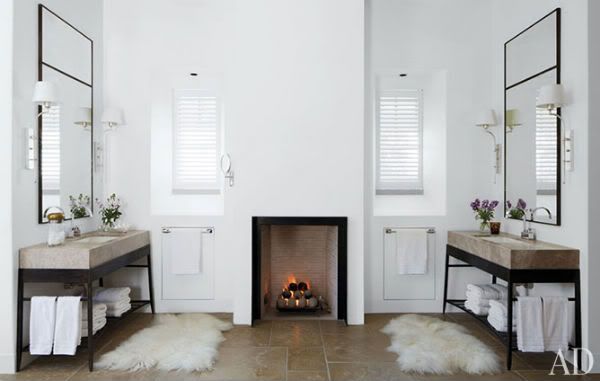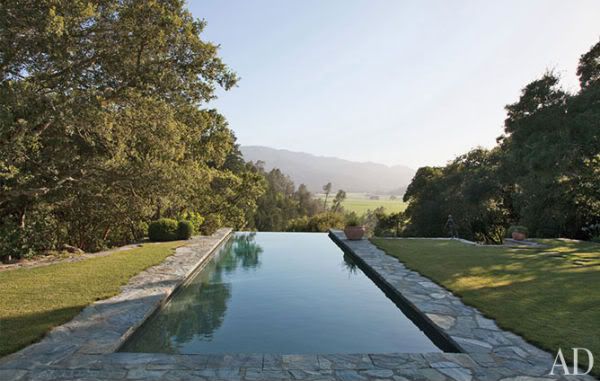 all images courtesy of Architectural Digest
For complete house tour and article,
click here
.