I've been slowly adding Fusion Beauty products to my collection over the past few months.
Fusion Beauty first came on the market in 2005 with their lip plumping gloss. Remember DupWop's Lip Venom? It was a little after that but definitely still during that lip plumping craze. I've never been interested in their products because while the packaging looked all sleek and modern, plumping this and that just didn't interest me. It seemed too gimmicky.
But recently I've noticed that they offer some really nice non-Angelina products. I now have a primer, tinted moisturizer, two lipglosses, and this lip balm. Reviews for the others will be coming shortly.
The Balm was purchased from Winners of all places for a mere $5! That's 80% off the Canadian retail price! Who can pass that up especially when the packaging claims "conditioning" and "balm" and the sharp wind is howling on the other side of the store windows?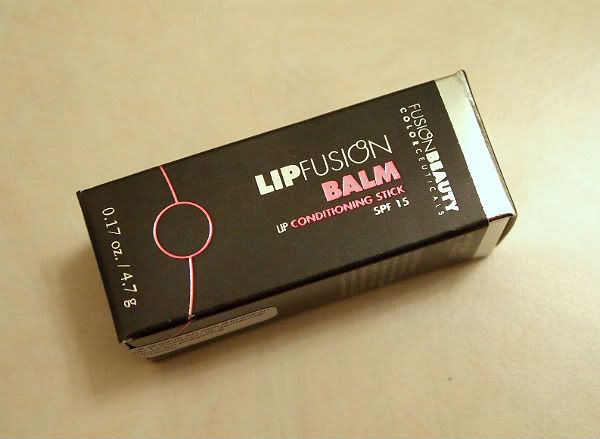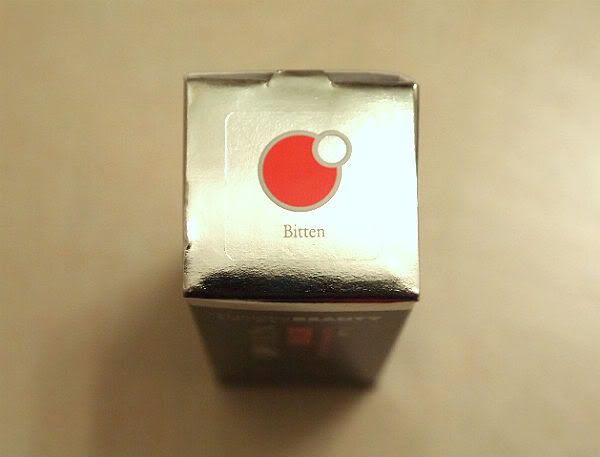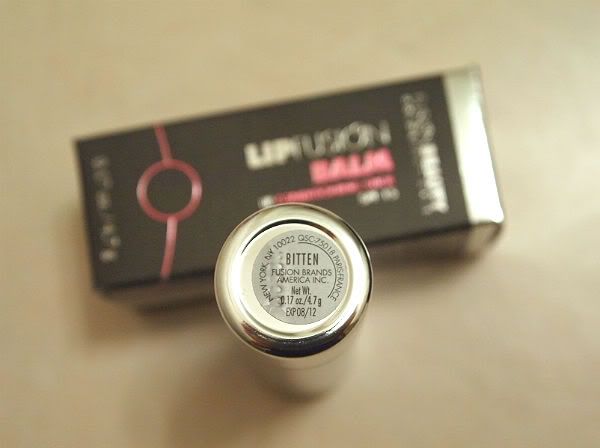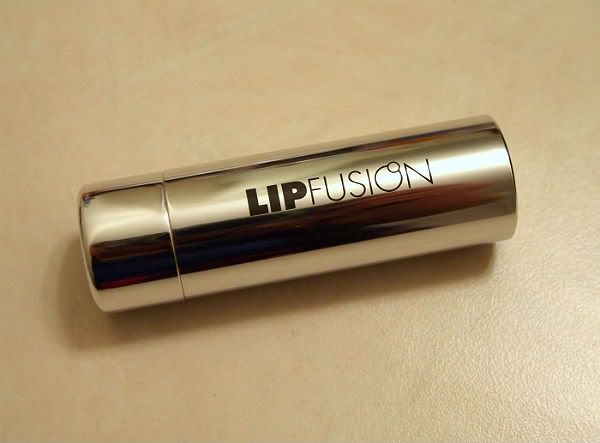 I absolutely LOVE the packaging of this balm and wish more brands would do this! You can't tell from here but the cap actually screws onto the base so you'll never have an accident and open your purse to find red goop smeared all over.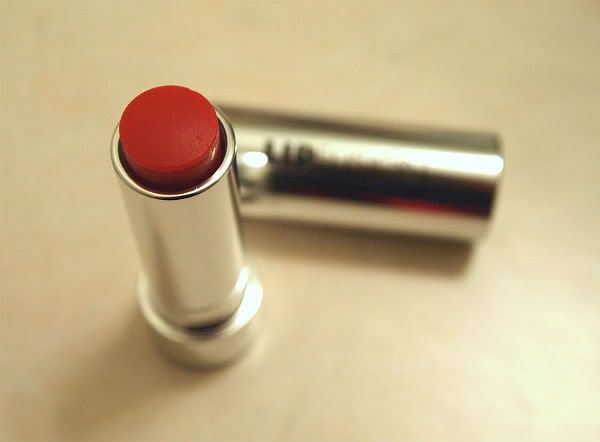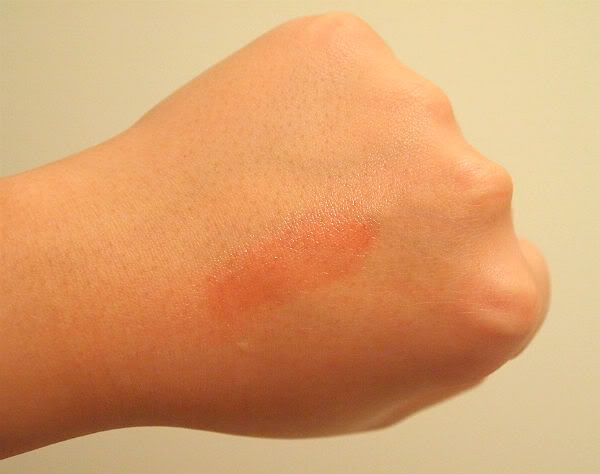 The key ingredients in the Conditioning Balm are*:
Saliporene:
Increases the water content of the skin by 6000% in four weeks. Increases/reinforces NMF (Natural Moisturizing Factor) in the skin. Derived from the Salicornia plant, a coastal plant growing in a salt environment
Amplifat™:
concentrate (derived from a perennial sea fern) works with the skin's own triggers to help naturally increase two key proteins that occur naturally in the skin (ADFP and FABP5). These two key proteins help induce diffusion and storage of fatty acids
Marine Filling Spheres:
Help plump up the appearance of lips.
It is paraben-free, not tested on animals, and contains SPF 15.
I didn't experience any of the "plumping" qualities they claim but am not surprised. How can moisture be restored by 6000%?! What would that even look like? My head would probably be a giant water bucket if that were the case.
The moisturizing quality of the balm is really what I bought this for. It's lightweight and applies like butter without any stickiness. Yet, it provides hours of intense moisture and just enough shine for a dewy finish. It's really the perfect formula for a tinted lip balm.
For clear balms used as a base under lip color, I like a dryer solid formula that provides no shine but for a tinted balm that I would wear alone, the slight shine is welcomed.
Would I purchase this again? YES!!! But....
Only at regular price. I cringe at the thought of paying over $25 after tax on a lip balm. Even thought it's a great product, I would only repurchase this on sale. $5 is a steal (heck, regular lip balms from the drugstore cost the same!) and hopefully I can pick up a couple more at Winners but I'd probably pass it up at $10 or more just on principal alone.
The Lip Fusion Balm - Lip Conditioning Stick comes in 5 shades. It is 4.7g/0.17oz and retails for $22US/$24CDN, available at Shopper's Drug Mart, Murale, and Spaboutique.ca in Canada.
*description courtesy of www.spaboutique.ca