Good morning! Hope you all had a good weekend. Anyone watch the Oscars? Any highlights I should know about? Because I certainly didn't. It was episodes of Bones and The Unit for us since we're solely a Netflix household these days.
In between vegging out in front of the TV, my husband did the backlog of laundry and vacuumed while I kept us fed and did the following:
I hung up the chandelier and the Andy Warhol prints, both of which used to be in our dining nook at the apartment.
Here's a comparison of before, during, and "after" (although this isn't the
final
after):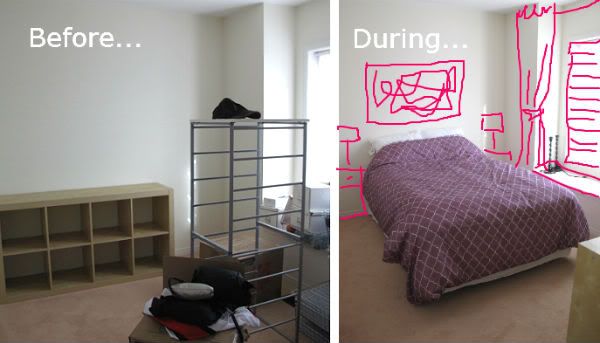 Before & During



"After"

Look familiar? Here's what the chandelier and Warhol prints looked like in our old apartment: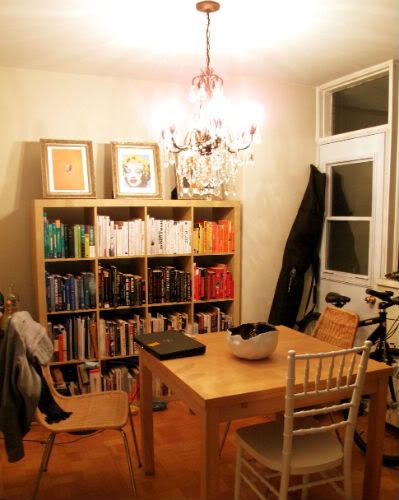 I think the room looks a lot better now but there's still a few things I'd like to do before taking a break with this room:
-Add magazines and/or a small vignette to the nightstands (this month)
-Add a headboard (by summer, DIY perhaps?)
-Install window treatment (outer blind and inner curtains (this month)
-Work on the wall/bookcase facing the bed (by summer)
Eventually I would love to paint the walls if not to a color than at least a bright white to cover the horribly chalky contractor's paint (it's so bad you can rub it off with a wet cloth!).