I love the look of large scale art on the wall. Whether muted or bright, it always makes a statement.
I find that it can really bring a room together and do wonders for spaces both large and small. In a small room, oversized art takes on this "so what?!" attitude and embraces the coziness of the space. In a large room, it grounds the space and combats that lost, empty feeling a grand space is often prone to.
It can also act as a focal point or a backdrop for pops of colors or interesting little tchotchkes displayed within the space.
Here are some perfect examples of how larger pieces can do wonders within a wide array of palettes, styles, room sizes, and layouts.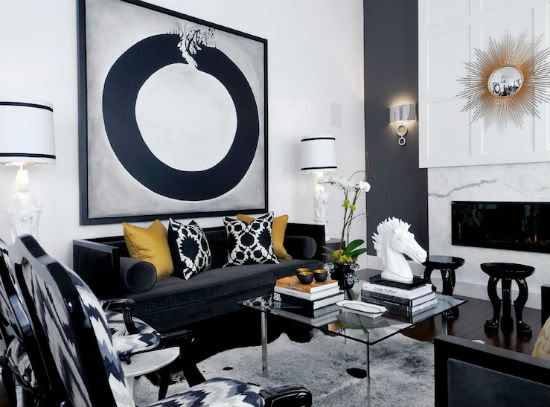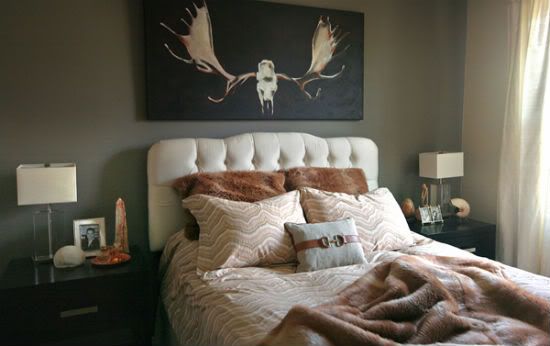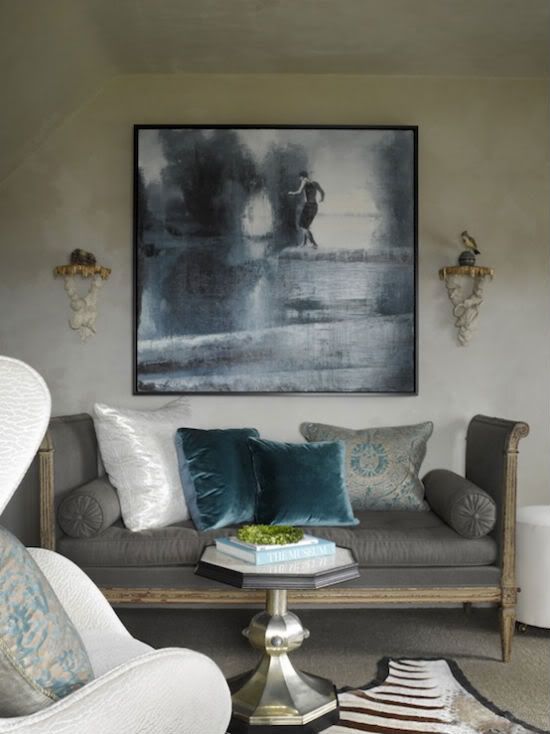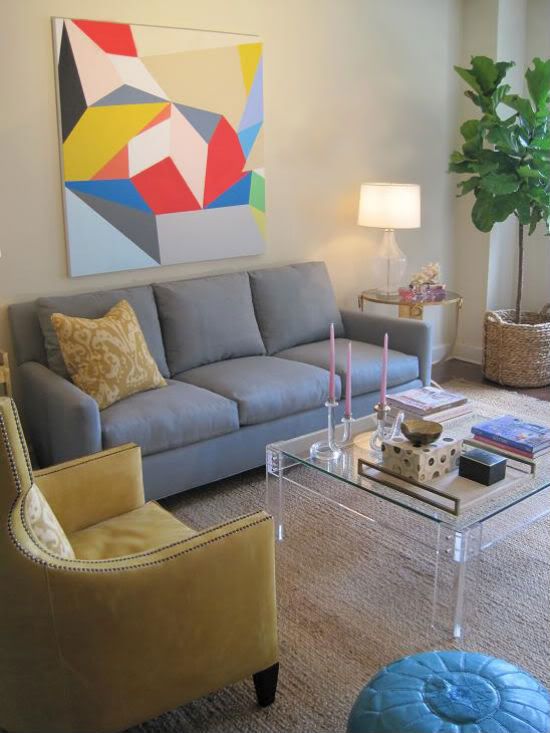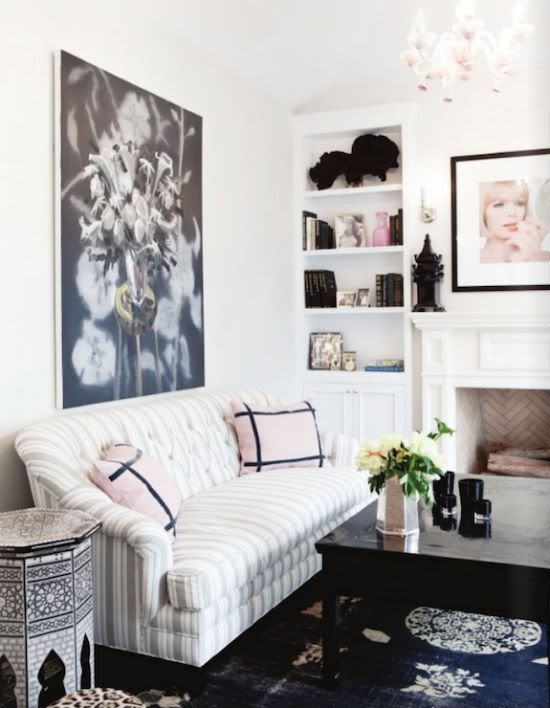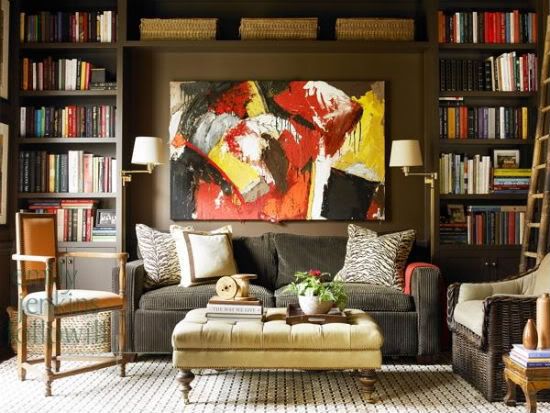 all images via decorpad.com
With all these great inspirations in my head, I've been scouring Etsy, Craigslist, and local print shops for the perfect piece(s) to fill our space. It's not as easy as I thought on a budget! I tried to look up local student art shows but came up blank.
Any recommendations for other budget-friendly places I can look?