If you read my living room progress post in mid-January:
Living Room Progress - Paint, Layout, To-Buys
, you'll know that ceiling lights were on the list of to-buys.
Behold Restoration Hardware's Polyhedron Pendant: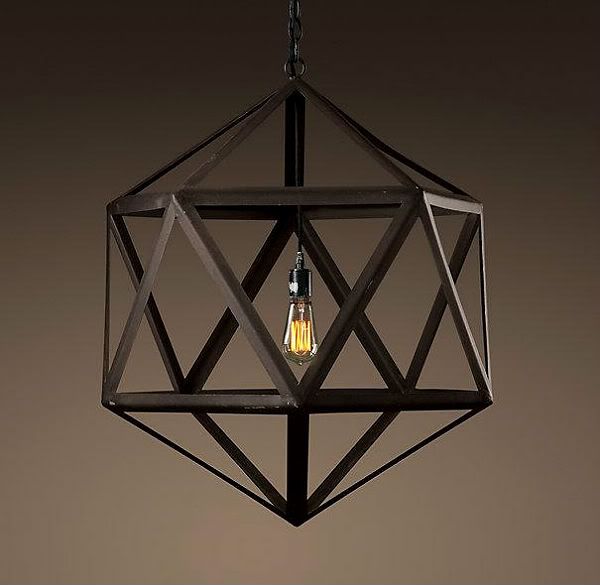 It comes in 3 sizes (small/medium/large) and 2 finishes (steel/wood). The steel version starts at $395 for the smallest size.
Two big problems with that. First, it would cost us $900 after tax for a pair since we have two ceiling lights in the living room. We still have the rest of the house to do. Secondly, our living room is small with standard 8-foot ceilings and cozy medium taupe walls. Even the smallest size at 21.5 inches in diameter would be quite overpowering.
I've seen it since on decor blogs and in magazines and low and behold, Aritzia's "Wilfred" brand sports a coral version in its storefront as well: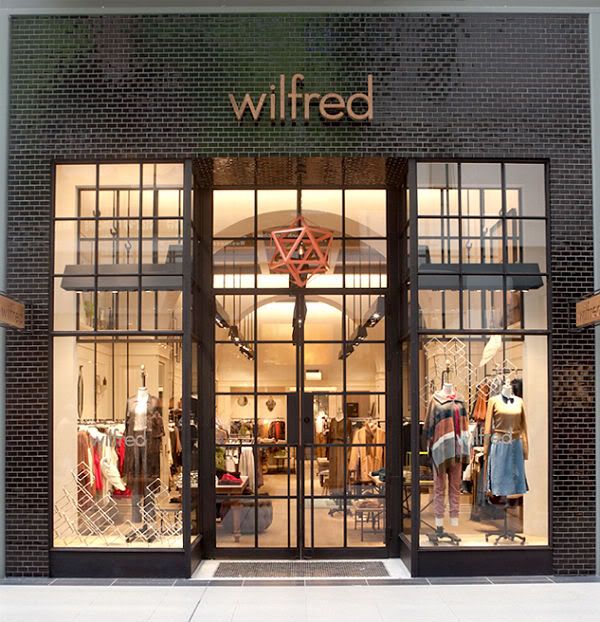 image via Google
Homesense was advertising a lighting and rug event on their website recently so Friday after work I asked Cam to drive us to the one in Leaside. I've been to several others in the GTA and have to say this is the best location. It's incredibly organized, spacious, and chock full of great home goods.
This trip did not disappoint. I found a number of mirrors, art prints, vases, and other miscellaneous items. I didn't leave home with any because I ended up finding someone even better. Yes, that's right, I found
the
polyhedron pendant lights at Homesense!!!
...For
$79.99
!!
Not $395US. Not $200. Not even $100.
BEST FIND EVER!!
And here they are in all their glory:
(Above photo cropped as my husband's intense Gran Turismo 5 game face would've scared you away)
This is the before photo when we visited our house: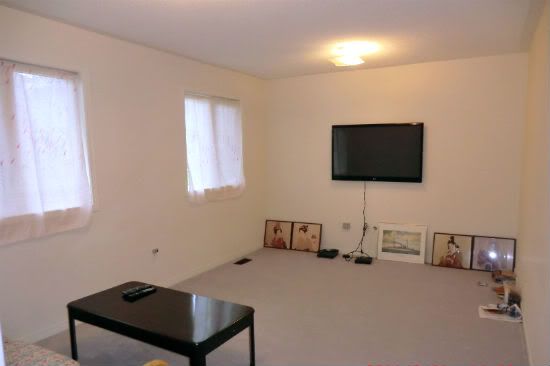 The curtains are the "Rivta" from IKEA and the rods are by Levolor, which is available at Home Depot, Canadian Tire, Wal-Mart, and a lot of other reno and discount department stores.
Still lots to do but it's coming together!