Just a super quick update on the home decor front.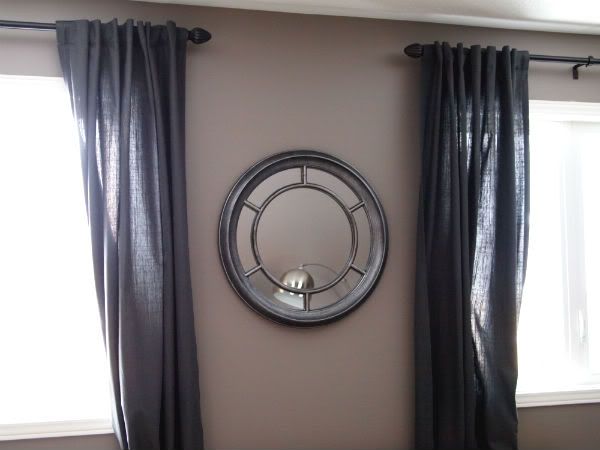 I purchased the mirror for a mere $30 at Homesense on Boxing Day and hadn't found a place for it since. I hesitated to hang it between the curtains because it seemed too big but when I showed my husband, he said it looked fine there. Now that we have the dramatic lighting, the larger size seems to fit quite well.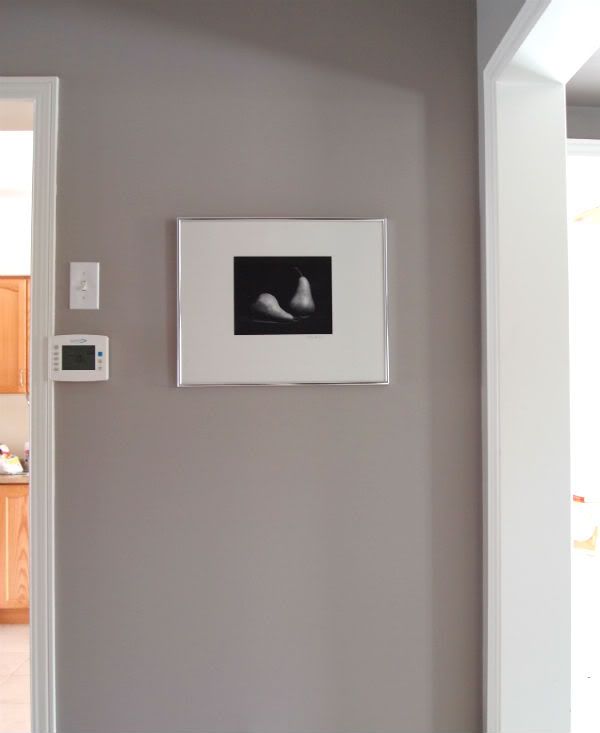 The framed black and white photo was a find at Goodwill back when we were in the apartment. I love how well both the chrome frame and photo itself looks against Benjamin Moore's "Silver Fox" paint.
I'm really hoping to have the bedroom painted within the next month or so and a few other minor projects complete. Expect another update soon!