For those who are members of Sephora's Beauty Insider, a free points card loyalty program, you can pick up a free gift (no purchase required) during the month of your birthday. The gift is the same each year but does differ from year to year. The birthday gift is not full sized but it's still quite generous.
Last year's was a bottle of Philosophy's 3-in-1 Shampoo, Shower Gel, and Bubble Bath in Vanilla Birthday Cake and there was 6oz worth! This year was even better. Although smaller in size, this was just what I was hoping for. Fresh's Sugar Lip Treatments in original and rose.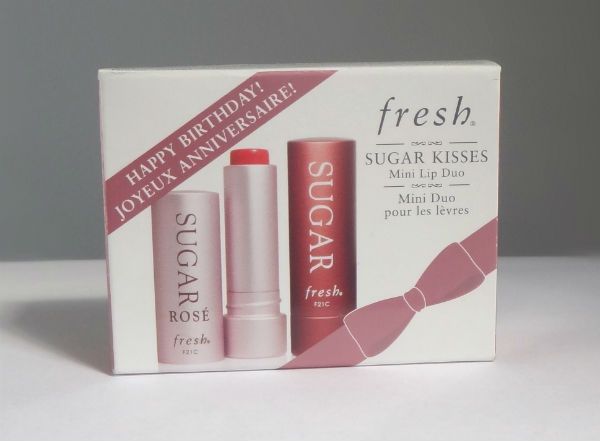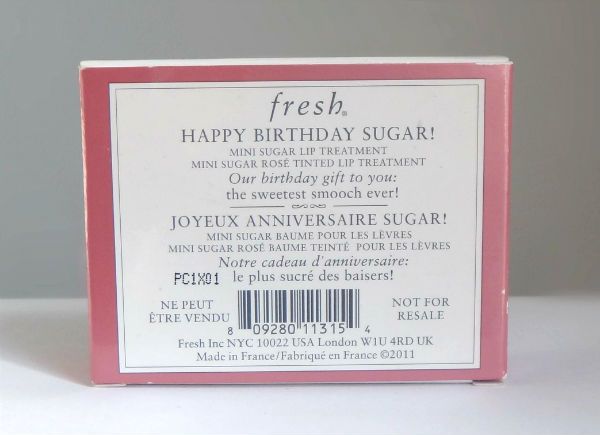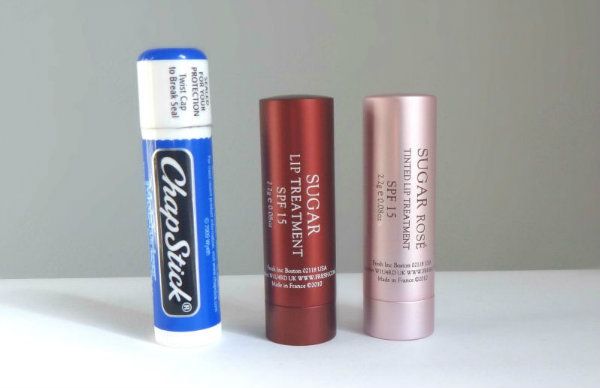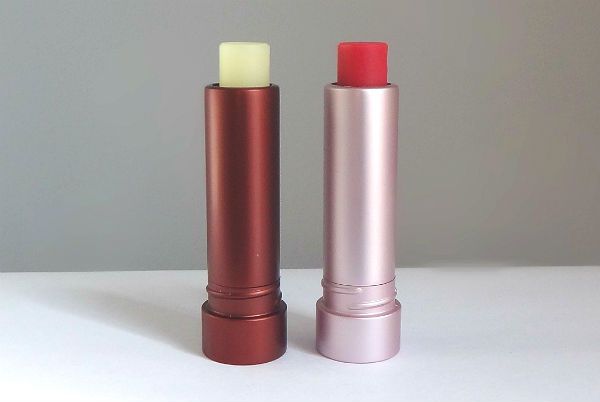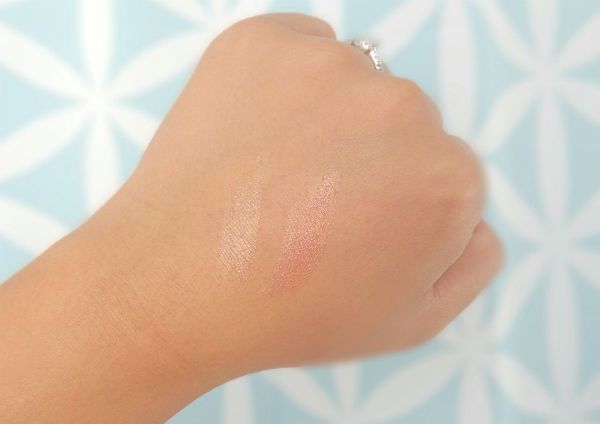 I've always wanted to try Fresh's Sugar Lip Treatments but at $26CDN ($29.38 after tax!) I just cannot justify it. So this was a really nice treat, to try something that I wouldn't buy but at the same time really want.
The Sugar line comes in a handful of flavours/colors now:
Original - clear
Coral - dark peach
Honey - warm nude
Passion - crimson red
Plum - berry rose

All are sheer and lightly scented. The formula includes real sugar and a blend of oils including jojoba, grapeseed, avocado, blackcurrant, and meadowfoam. The formula is supposed to be ultra moisturizing, nourishing, and smoothing.
I've been using both lip treatments on and off during the last few days and I'm really enjoying them. Both have a lightly sweet scent (of course, the rose one with a hint of that as well) and go on buttery smooth and weightless. There is no grittiness from the sugar.
I did find them to be quite moisturizing but not particularly long lasting (approx 2 hours without eating/drinking) which is usual for lip balms that are more buttery than waxy like say, Burt's Bees.
That being said, I prefer waxier lipbalms as I find that they "coat" the lips and last longer during the winter months when I really need that extra layer of protection against the elements. If I were to re-buy the full size, I would instead use this layered under more drying lipsticks.
But instead I'll spend my $26 elsewhere and just enjoy using the rest of these mini ones as is...because thankfully, we aren't battling old man winter yet!