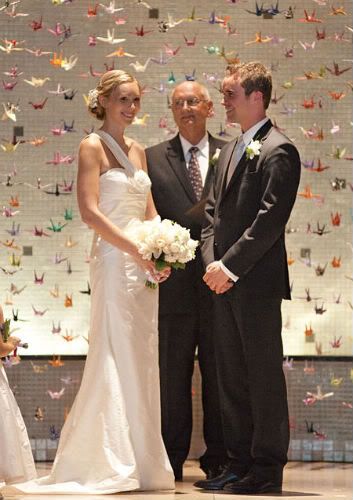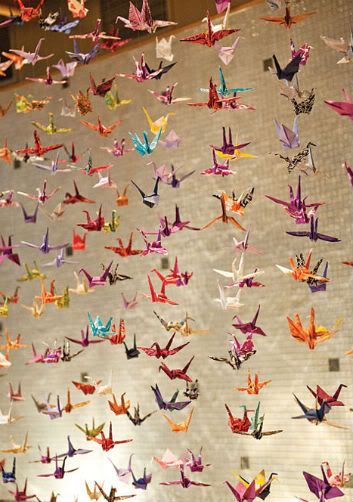 image courtesy of
Event Lucky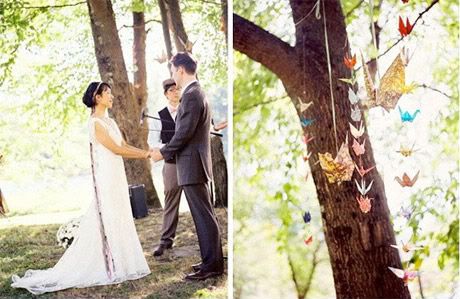 image courtesy of Robert Sakrucha Wedding Photography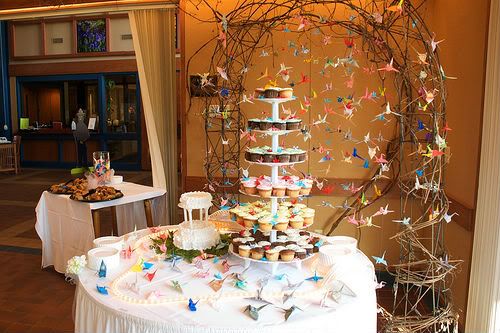 image courtesy of Josh & Rebecca's Wedding Set on flickr

In addition to the DIY luminares I posted about
here
, I plan on turning into an origami machine and folding a gazillion paper cranes.
Originally I was just going to string them up like a curtain from a tree for the reception. But now I am thinking of folding additional cranes in various sizes to spread on the grounds and tables around the ceremony and reception areas like confetti. As for the paper crane curtain, I may fold some to hang around the ceremony "
chuppa
".
I'm also undecided on whether to go with all white or colored cranes. It's a beach ceremony and the wedding colors are turquoise and blue, so I'm afraid multi-colored cranes would be too distracting. Then again, they are just so beautiful and whimsy and I think they would have a much more dramatic affect than plain white. I contemplated cranes in my wedding colors but that might be a little too matchy-match.