This will be a quick one since I've already reviewed the Revlon Colorburst Lip Butters (
click here for review
).
Just to recap, Revlon describes the Lip Butters as:

- Buttery balm with beautiful shiny color to give you baby soft, healthy glowing lips 94% of women felt lips were softer, smoother, and instantly hydrated.
- Hydrating mango, shea and coconut butter formula boosts lip moisture by 156%
- Pampering gel formula provides super charged hydration and glides on lips buttery smooth
- Sheer to medium color

A month or so ago Shopper's Drug Mart had a crazy deal on these. It was only $3.99 when the regular price is $9.50. Since the Lip Butters are pretty amazing, I had to add to my collection.
I tried to pick shades that are still wearable for me (the others were either too brown or too pale) but different from what I already had. The end result was Tutti Frutti, Berry Smoothie, and Sugar Plum.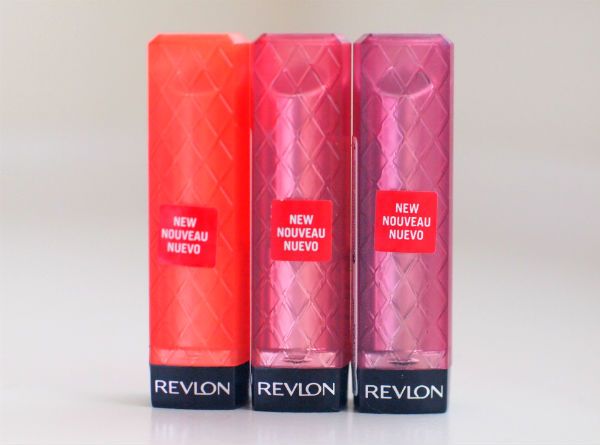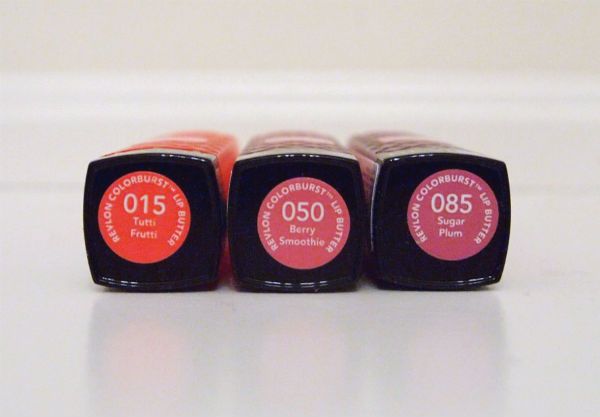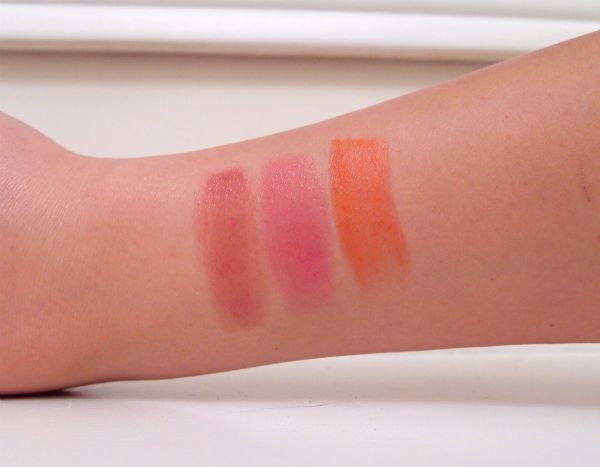 Swatches from left to right:
Sugar Plum
is a beautiful mauve. This may look a little purple to some (my photo is a little more red than IRL) but once on the lips, it's very natural. The pink and brown dominate so you are safe from purple alien lips. And its pink enough not to wash you out with the brown but brown enough to be muted enough to be a MLBB for some and the perfect color for more
conservative settings.
Berry Smoothie
is another super wearable color. This one is less purple-berry and more rosy pink although it is on the cooler side of things. It's a color that's very versatile and goes great with a silvers and golds if you're looking for eyeshadow or lip gloss ideas.
Tutti Frutti
is a beautiful coral. It looks quite bold in the tube and after a few coats on the lips, it can be. But those for whom this is just a little too bold or orange? A lighter application with a clear or shimmery gloss overtop would look beautiful for the summer.
I'll be keeping an eye out for Cherry Tart and after that? I think I'm done with the current line. I would absolutely love it if they came out with more finishes. Currently the line is more creams with a few shimmers but I'd like to see pearly and glittery ones, too. Perhaps not as wearable but I think it would add variety to the line up.
How many do you have? Which colors are your favourites?
Revlon Colorburst Lip Butters are available wherever Revlon is sold - mainly drugstores and discount department stores. It retails for approx. $7.50US/9.50CDN.