This is part three of the progress report and I suspect it will be a work-in-progress for a while yet so expect progress reports like a never-ending Hollywood franchise. This is post-cleanup because we were having guests over. It's still not magazine-perfect but whatever! It's much better than the before (which no one needs to see).
As a refresher, here's the
BEFORE
of our living room taken before the previous owner moved out.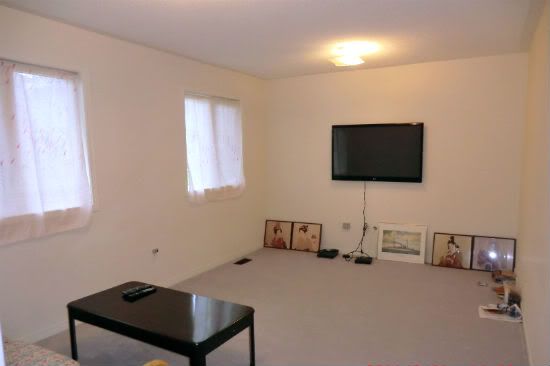 Looks just sooo cozy, right? This is what it looks like now...
From the hallway
From the kitchen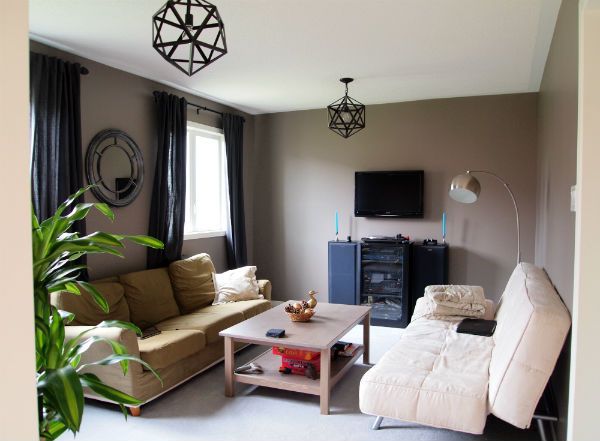 From the living room looking out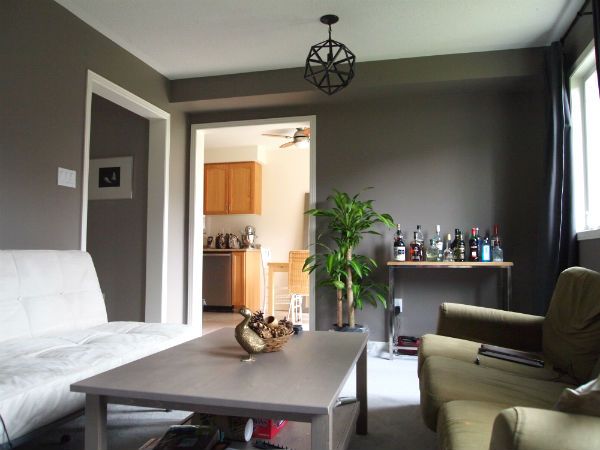 This is with full sunshine outside. As soon as it's a little overcast, the room becomes quite dark. But I decided to embrace the lack of light and create a cozier place rather than go all white. I find it's difficult to get that picturesque all-white look without help from natural and studio lights anyway.
There's a few short term improvements I'd like to make:
-Art above the bar
-A feature above the sofa (we have a giant mirror that may work)
-A planter for the tree
Long term wishlist (in order)?
-Bigger TV
-Hardwood floors
-Built-in entertainment unit / bookcases
Previous living room posts:
Potential Layout
|
Progress Report: Part I
|
Progress Report: Part II
|